Personalized Gifts for Employees, Clients, and Suppliers
Customize your gift boxes. Our service is flexible and adaptable to every need. With our in-house graphic office, we can develop proposals to surprise and delight the recipient, turning the gift into something truly special.
Creating a unique and instantly recognizable effect, our customization allows you to add your logo directly onto the gift packaging or on the panettone with an elegant label. We ensure the logo integrates seamlessly, creating a strong visual impact and leaving an impression in recipients' memories.
Tailor-made projects for you
Upon request, we design and create tailored projects to concretize individual ideas. We personalize the package contents and adjust the offering to your tastes and needs. Additionally, we design specific packaging for panettone or other products, transforming thoughts into extraordinary gifts and aligning them with corporate concepts.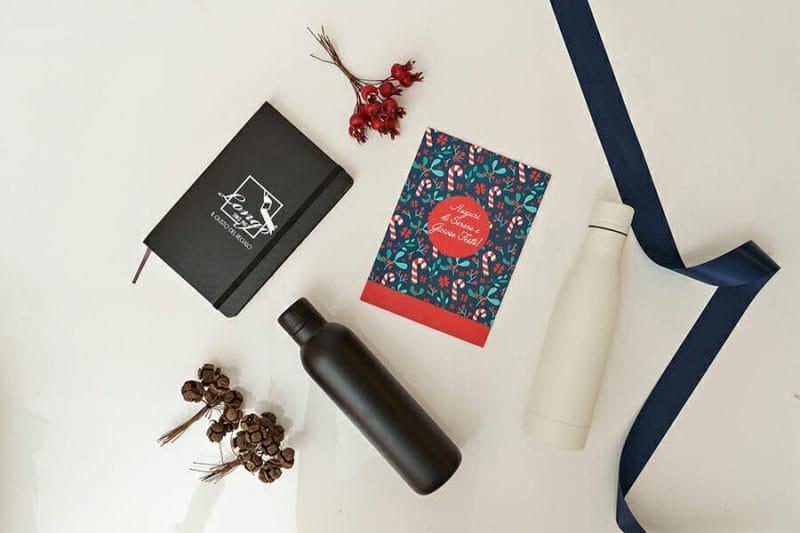 Nelle confezioni possiamo inserire un biglietto di auguri personalizzato o un gadget promozionale, selezionato appositamente per la tua azienda o eventualmente direttamente da voi fornito. Lavoriamo per integrare il tutto armoniosamente con gli altri prodotti, creando un effetto sorprendente. Inoltre, possiamo fornire una guida alla degustazione dettagliata che descrive i prodotti scelti, evidenziandone origini e curiosità.