Longo 365
Bespoke corporate hampers and gifts
We are committed to crafting tailored emotions all year long, valuing Italian enogastronomic traditions with prestigious gifts. These aren't mere personalized corporate gifts; they're investments in the future. Choose Longo to fulfil 360-degree needs and beyond, even up to 365.
In Longo there are people with different skills. We combine our skills to create original and exclusive gift projects, turning ideas into tangible solutions. We follow a precise method refined over time.  
We talk with the client, gathering gift and project needs and expectations.
We develop a creative proposal, selecting enogastronomic products.
We design an experience and packaging aligned with the concept.
We handle packaging and various logistical phases.
A style for every occasion
Our aim is to contribute to your company's success. We recognize the significance of seizing opportunities throughout the year to offer personalized gifts. Our proposition is specifically designed to assist you in leveraging these precious occasions, differentiating yourself from competitors, enhancing your brand visibility and strengthening relationships.
Leave a lasting impression on clients and prospects with a customized gift.
Uniquely thank event participants with a precious keepsake.
Celebrate each holiday with a unique, specially tailored gift.
Reward your partners with exclusive gifts upon achieving their goals.
Recognize your collaborators for their commitment and virtuous behaviour.
We always seek excellence, selecting only the most authentic, genuine, and premium flavours. Our products embody our culture and tradition, delivering a superior quality experience.  
Numerose aziende hanno scelto Longo come partner per trasformare le loro idee in realtà vincenti. Esplora una selezione dei nostri progetti più significativi, testimoni del nostro impegno nel concretizzare idee di successo, e contattaci per costruire insieme una proposta ad hoc.
Six honeys for the future
A gift that aids bees: six varieties of organic Italian honey. Enhanced with logo personalization, a unique gift that combine sustainability and quality.
For a prestigious gift, the limited-edition Ca' del Bosco Extra Brut Vintage Collection is the right choice, especially when paired with Pulltex's cooling bag.
Two limited editions celebrating oil as a precious symbol, even in the kitchen. Adorned with elegant packaging and unique personalization.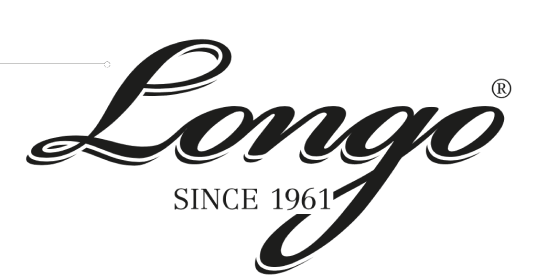 and let our creativity inspire you.
customized projects every year
dedicated gifts consultant